Popular all over the world, play kitchens and kitchen toy accessories invite children into a magnificent pretend play world. Which provides an astonishing 10 key play kitchen benefits for children. Because most items are recognizable to little ones. Which, in turn, sparks fantastic imaginary games for kids based on situations that they see on a regular basis. Like cooking dinner. Or running their own play café, for instance.
Fun for children, kitchen role play is an amazing way for them to try out key skills. Then develop their newly acquired ability. As a result, a play kitchen absolutely provides a really useful tool for child advancement.
Toy kitchens provide a wealth of benefits for your child. From boosting social skills to practising numeracy skills. Here we list the remarkable top 10 key play kitchen benefits for children.
Advances reading skills and vocabulary
Promotes learning through sensory play
Encourages social skills
Learn to tell the time
Practises numeracy skills
Making sense of the world around them
Ignites creativity
Coaxes a fussy eater
Sense of achievement
Wide age range suitability
1st Key Play Kitchen Benefit: Advances Reading Skills and Vocabulary
Children love to imitate what they see. And with kitchen role play, there is ample opportunity for them to improve their elemental reading skills and vocabulary. Notably as they read a recipe. Or name cooking ingredients. Furthermore, as little ones discover new and exciting ingredients, they vastly extend their own word knowledge. Not to mention, cement this new found awareness by using this ingredient for a particular reason. As an extra incentive, wonderful Tender Leaf Toys even include a unique Daily Fish newspaper with their ingenious Fish and Chips Supper!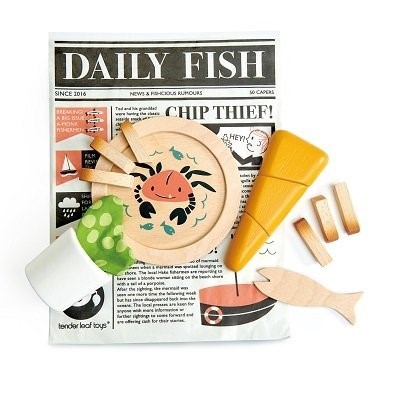 Promotes Learning Through Sensory Play
Life in the kitchen provides plenty of opportunity for new sensory action experiences. Such as mixing, kneading and smelling. Besides watching that wonderful new loaf of bread rise! Likewise, a play tea tray set set which involves teabags and biscuits of different textures, can enhance a sense of taste, feel and play sounds. Especially when children pretend to make the noise of a whistling kettle! Additionally, children definitely expand their capacity for learning as they exercise each of their senses.
Encourages Social Skills
Little masterchefs adore to pretend play cook. In the same fashion, they look about them and observe what their friends are about to play cook. And then chat about what exactly they are about to serve up in their play kitchen. Perhaps swapping kitchen toy accessories and utensils along the way. Before they produce a magnificent Rainbow Birthday Cake. Or maybe a special pizza with all the trimmings. Although a fabulous sunshine Breakfast Tray is always well received!
Learn to Tell The Time – Extra Good Key Play Benefit
Cooking role play allows you to introduce the concept of telling the time. And in a very practical way, allows children to understand and practice the importance of time. For example, an early learner can work out when the play food went into the oven. Thus, a handy clock on a wooden toy kitchen with a clear display is the perfect role play toy for this. Whereas, the slightly more advanced can work out how long it needs to cook for until it is ready to check and see if the meal is ready to dish up. Especially clever, the pack up and play range by Tender Leaf Toys introduces a fabulous portable toy kitchenette with clock. Thereby also provides a useful space saving toy for children to play with.
Practices Numeracy Skills
A great way to get used to numbers and how to use them, pretend play cooking simply abounds with ideas. Definitely a top 10 key play kitchen advantage is the ease to which numbers can come into play. For instance, count eggs, measure flour or weigh out ingredients on a set of kitchen scales. These basic processes strengthen a child's mathematical understanding. Similarly, slip in some sneaky basic addition, subtraction and division when those delicious biscuits and cupcakes come out of the oven. Or maybe fractions when cutting fruit!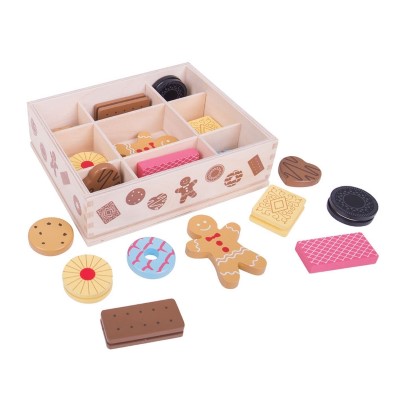 Making Sense of the World Around Them
To help youngsters understand a little more of the world around them, chat about why some foods, in particular, are better for us. Which also helps guide them to a healthy eating ethic. On the other hand, a discussion about where an ingredient originates from and why it needs to be cooked in a certain way is bound to get little ones talking. Which in turn leads to a greater understanding of the big wide world.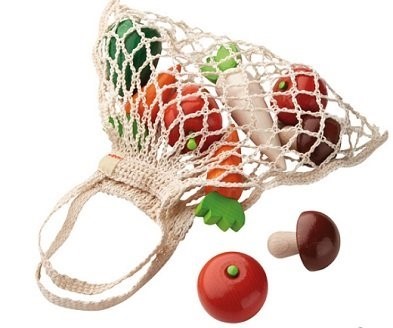 Ignites Creativity
Among the 10 key play kitchen benefits for children is awesome creativity potential! Allow little ones to have fun with different ingredients. Especially as they add colourful toppings to a piece of toast or pizza. Or maybe mix into a vegetable side dish. Especially great if they are role play cooking with pretend kitchen ingredients as they can cause mayhem with no clearing up. Not only does this give them some control over the end result, but this process lets them try out new ideas and flavours. Even if it might seem a tad unusual to us!
Coaxes a Fussy Eater
Even finiky eaters are more disposed to try a new food when they have prepared it. Or chosen to add that strange new ingredient to their plate. So it's always worthwhile getting a reluctant to eat that vegetable youngster to add 5 different colours to their 'rainbow' plate. Let us know how it goes!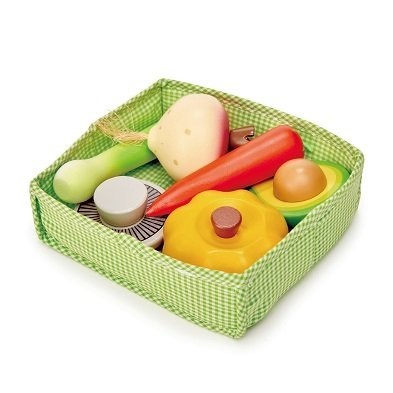 Sense of Achievement
Another sensational top 10 key play kitchen benefit: kitchen pretend play provides a huge confidence boost and sense of achievement to children by allowing them to see the whole cooking process through from start to finish. As an illustration, youngsters tend to get really invested when they get involved in first reading the recipe. Then are allowed to get personally stuck into mixing the ingredients. Finally, after the wait to cook (impatiently we suspect!) proudly producing their first young chef dish.
Final Key Play Kitchen Benefit Wide Age Range Suitability
Both real cooking and pretend play cook games are educational and fun experiences across a very wide age range of children. By the same taken, this type of pretend play offers a great activity outlet for family time. Indeed, adults can assist preschoolers with a simple recipe. Then encourage them to build on their knowledge towards a more complicated menu.
The Toy Centre displays a large range of role play kitchen toys and wooden toy food sets. Each with their own unique play value. From large wooden toy kitchens and amazing kitchen accessory toys to truly standout pretend play food and adaptable baking sets. As well as being the best toys to add to an existing play kitchen or shop. See all available products here.