These Charlie Punch colourful, soft fabric block Piling Cubes by Haba are a wonderful foundation to begin learning the basics of building. Inviting textures for baby to explore, the cubes also include a mirror for baby's first impression of him/herself. Suitable from Age 6mths .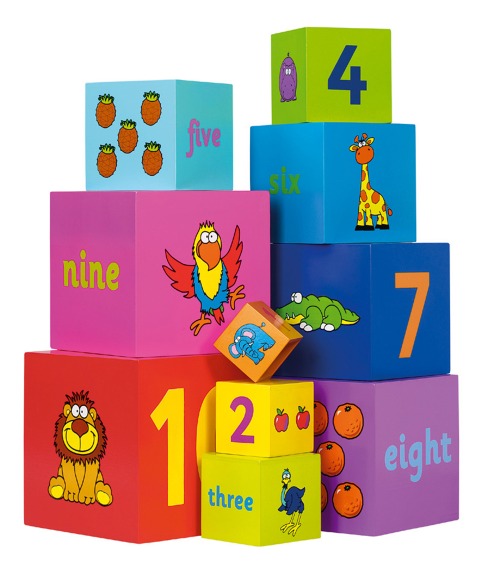 The Tidlo Rainbow Cubes are great fun to stack, measuring at 104cm when fully stacked. Also great for early numeracy skills, with each cube being numbered ready to stack in numerical order. Age 18 months .
Gorgeous wooden Animal Stacking Cubes from Tidlo. Bright and colourful animal designs to inspire Baby  building skills. Stacks to an amazing 104cm in height. Age 18 months .