Introduction:
Get set for an enchanting Halloween journey that bridges cultures and traditions! Indeed, this year, create an unforgettable Halloween experience for your family. Whether you're in the UK or anywhere else in the world, we've got everything you need for Family-friendly Halloween traditions. From costume ideas to candy delights, eerie stories to unique local customs. Your spooktacular adventure begins here!
Costume Creativity for Everyone
Dive into a world of costume inspiration. In fact, explore ideas for kids, teens, and adults alike. Whether you're into magicians or mad scientists, you'll find a costume or activity set that suits your style. Don't forget to add a touch of magic to your outfit with DIY costume accessories!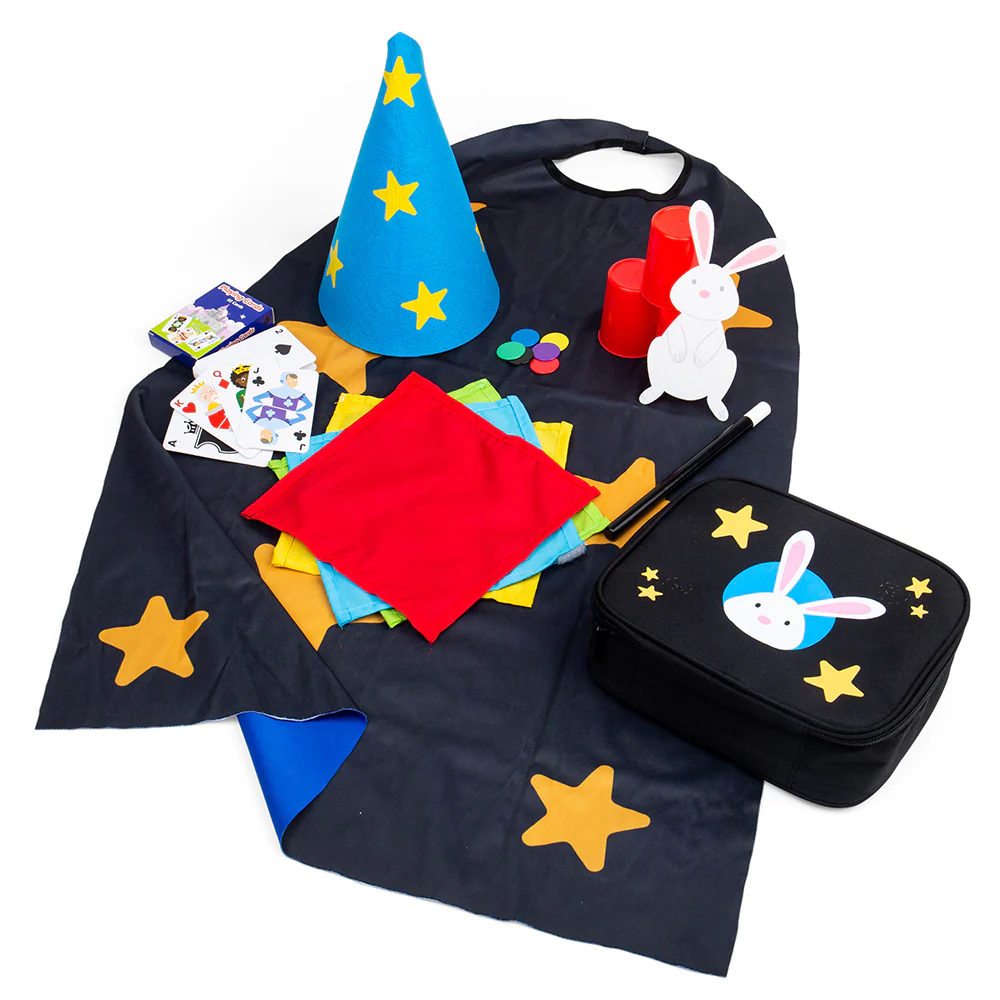 Spine-Tingling Decorations
Transform your home into a haunted haven! Notably, create a spooktacular ambiance without breaking the bank. With home carved Jack-o'-lanterns, ghostly garlands, and eerie lighting to make family-friendly Halloween traditions. As a result, your home will be the talk of the neighbourhood!
Ghoulish Games and Activities: Family Friendly Halloween Traditions
Keep the little monsters entertained with fun and frightful games. By bobbing for apples, pumpkin painting, and a Halloween scavenger hunt will make your party a hit. Certainly, it's all about spooky smiles and laughter!
Halloween Safety First
Safety should never be a ghostly afterthought. So ensure that your kids have a blast without any scares. And make sure to plan routes, use reflective gear, and inspect all treats before indulging.
Trick-or-Treat Time: Sweet Treat Checklist
Write a checklist of the must-have candies for Halloween night. From chocolate bars to gummy treats, this list will make your candy shopping a breeze. Plus, include some ideas for non-candy treats for those with allergies.
Family Friendly Halloween Traditions: The Sweet Science of Pumpkin Carving
Take your pumpkin carving to the next level with a step-by-step guide. Consequently, design spooktacular designs that light up your Halloween night. Truly be amazed at how easy and fun it can be.
Spooktacular Halloween Activities: From Trick-or-Treating to Ghostly Tours
Here are just a few examples of the diverse and fun activities people engage in to celebrate Halloween. Whether it's collecting sweets, getting creative with costumes, or embracing the spookiness of the season, Halloween offers something for everyone to enjoy.
Trick-or-Treating: Children and adults dress in costumes and go door-to-door, collecting treats from neighbours. To be sure, it's a quintessential Halloween activity loved by many.
Costume Parties: People of all ages enjoy dressing up in creative and spooky costumes for Halloween parties. Furthermore, these gatherings often feature contests for the best costumes.
Haunted House Visits: Many communities set up haunted houses or haunted trails during the Halloween season. Thus, provides a thrilling experience for those who enjoy a good scare. Plus, makes for great family friendly Halloween traditions
Pumpkin Carving: Families and friends get together to carve intricate or spooky designs into pumpkins, often placing candles inside to create jack-o'-lanterns.
Halloween Decorations: Homes and businesses are adorned with creepy decorations such as cobwebs, skeletons, and witches to set the spooky Halloween atmosphere.
Or How about…
Horror Movie Marathons: Watching classic horror movies or chilling new releases is a favourite pastime during the Halloween season.
DIY Crafts: People engage in Halloween-themed crafting, making everything from homemade costumes and decorations to delicious treats.
Apple Bobbing: This traditional game involves trying to bite apples floating in a tub of water without using your hands. It's a fun activity, especially for kids.
Ghost Tours: In many historic cities, guided ghost tours are a popular way to learn about local legends and paranormal tales.
Baking and Treat Making: Homemade Halloween-themed treats like biscuits, cupcakes, and sweeties are baked and shared with friends and family.
Scary Storytelling: Gathering around a campfire or in a dark room to tell spooky stories is a Halloween tradition that sends shivers down spines.
10 Amazing Halloween Facts and Family-Friendly Fun in the UK and Beyond
Are you ready for some spook-tacular Halloween adventure that spans cultures and traditions? This year, make your family's Halloween the most memorable yet, whether you're in the UK or elsewhere. And get set to make some new spine-tingling new family friendly Halloween traditions.
Ancient Origins
Halloween has deep roots in ancient Celtic traditions. Particularly Samhain, celebrated in the UK and Ireland. Which marked the end of the harvest season and the beginning of winter, with bonfires and rituals to ward off evil spirits.
Jack-o'-Lantern Legend
The tradition of carving pumpkins into jack-o'-lanterns originated from an Irish folktale about "Stingy Jack," a man who outwitted the Devil. He roamed the Earth with a lantern made from a hollowed-out turnip.
Trick-or-Treating Evolution
The modern custom of trick-or-treating has evolved from an old European tradition where the poor would visit homes and offer prayers for the deceased in exchange for food. In the UK, "souling" was a similar medieval practice.
Guy Fawkes Night
In the UK, Halloween isn't the only autumnal celebration. Just a few days later, on November 5th, the nation observes Guy Fawkes Night, also known as Bonfire Night, with fireworks, bonfires, and effigies of Guy Fawkes.
Haunted Castles
The UK is home to countless historic castles, many of which claim to be haunted. Explore eerie tales of ghostly apparitions and paranormal activity at locations like the Tower of London and Edinburgh Castle.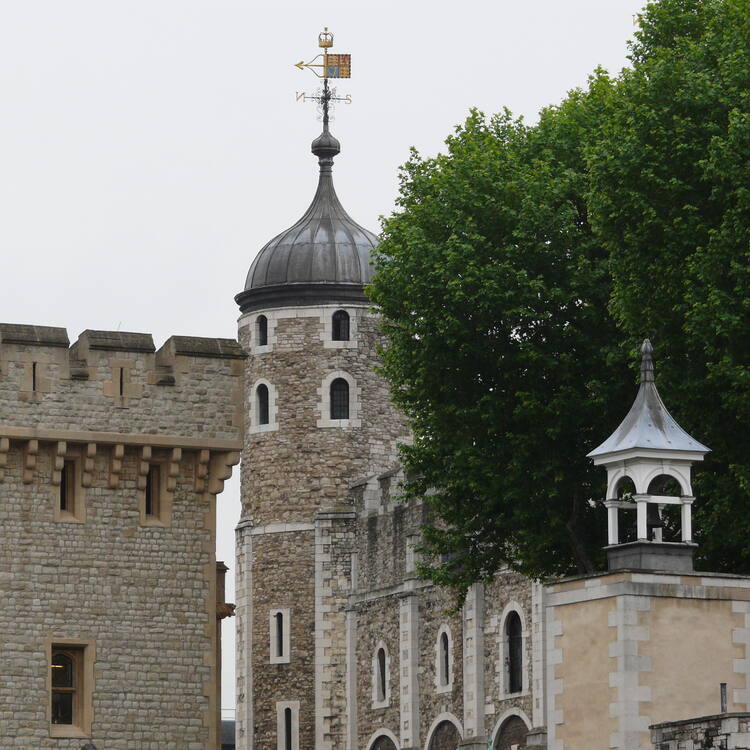 The Salem Witch Trials
The infamous Salem witch trials, which took place in 1692, have left a chilling legacy on Halloween. Salem, Massachusetts, is now a popular destination for Halloween enthusiasts and hosts a month-long celebration each October.
Punkie Night
In Somerset, a unique Halloween tradition called Punkie Night involves children carving turnips with lanterns and going from house to house in search of treats, a regional Halloween practice with roots in English folklore.
Witches' Familiars
It was once believed that witches had animal companions or "familiars" that helped them with their dark deeds. Cats, owls, and toads were commonly associated with witches.
All Hallows' Eve
Halloween was originally known as All Hallows' Eve, the night before All Saints' Day (November 1st). Markedly, the Christian influence on Halloween and its connection to remembering the saints is particularly significant in the UK.
Haunted Cities
Some UK cities are renowned for their haunted history and Halloween festivities. London, with its numerous ghost tours, and Edinburgh, home to the famous "City of the Dead" tours, are perfect destinations for those seeking a spooky experience.
These spine-tingling Halloween facts and regional traditions offer a glimpse into the rich history and spooky celebrations that make this holiday so intriguing. Whether you're in the UK or exploring Halloween traditions around the world, this October, make it a magical and memorable experience for the entire family.