Transform Your Child's Room with Exciting Kids Room Accessories and Adding a Personal Touch to Your Kid's Space
Creating a magical and inspiring space for your little one is a dream come true. At The Toy Centre, we're here to help you turn that dream into reality by adding a personal touch to your kid's space.
In our previous blog we exclusively considered Kids Room Furniture. Here we delve further into kids room style. Our extensive collection of children's room accessories offers a myriad of choices, allowing you to find the perfect fit for your child's unique style. From adorable baby room decorations to immersive jungle-themed bedrooms for toddlers, we offer a diverse selection to cater to all preferences and budgets. Let's dive into some tips and ideas on how to make your child's room stylish, cosy, and full of wonder.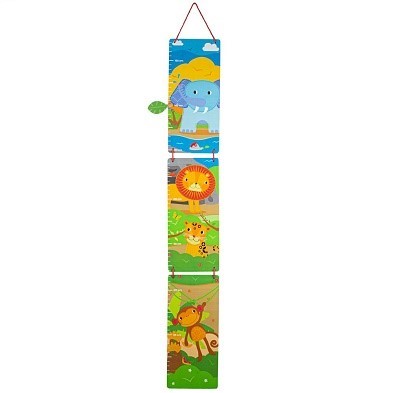 Unlock a World of Children's Room Ideas: Adding a Personal Touch to Your Kid's Space
Whether you're preparing a nursery for your newborn, transitioning your child into their very own bedroom, or crafting a vibrant playroom, our delightful range of children's room accessories adds the final, enchanting touch. Moreover, the art of interior design for children's bedrooms has never been easier. Thanks to The Toy Centre! Therefore, we've curated an array of budget-friendly decorative ideas to fuel your creativity, including captivating wooden height charts and enchanting music boxes designed to spark your child's imagination.
Embrace Kid-Friendly Bedroom Themes
Our range of kid's bedroom themes goes beyond decor; it offers an entire experience. In particular, we've crafted children's furniture ranges that seamlessly blend with our interior design items. Thus, ensuring that your child's room is a realm of boundless creativity. For example:
Animal Ranges: Dive into themes like our Farm, Safari, Jungle, and Cat & Dog Animal ranges, featuring captivating designs that ignite imaginative play. Together with table and chair sets. Plus amazing toy boxes and bookshelves.
Educational Wooden Bookends: Explore our Enchanted Forest wooden bookends, designed to educate and entertain your child about the fascinating world of woodland forests and magical beings. These delightful additions are not just decor; they're educational tools in disguise.
Interactive Room Decor for Toddlers and Beyond
Your child's room should be more than just a space; it should be a world of wonder. With this in mind, adding a personal touch to your kid's space makes it unique for them. That's why we offer super shelf accessories that double as toys. For instance, Baghera Toy Sports Car is a charming decorative piece that is also a fun toy. Meanwhile, children can learn about music with our magical wooden music boxes. Add a delightful twist to bedtime with our Farm Music Box, filling the room with sweet melodies. Toy train sets and wooden animal toys make superb shelf models, and the fun part? Kids can play and learn with them too.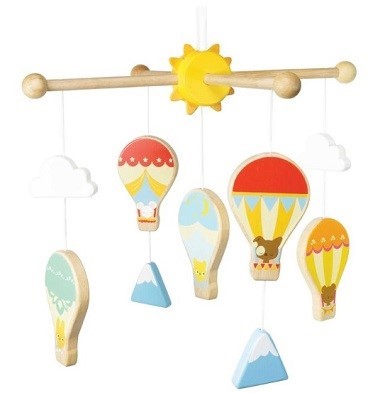 Captivating Baby Bedroom Decor with Children's Room Accessories
For the youngest members of your family, our baby bedroom decor adds a touch of sweetness and charm. Explore enchanting mobiles like the Le Toy Van Hot Air Balloons, designed to keep your baby mesmerized. Brighten up your kid's bedroom design with colourful wooden letters spelling out your child's name. At The Toy Centre, we're not just about play; we're about creating a world of imagination and comfort within your child's space. Explore our children's room accessories and transform their room into a magical haven today!
Adorable Accessories for a Stylish Children's Room
Creating a stylish and cosy children's room is a wonderful endeavor. At The Toy Centre, we believe that the room should feel welcoming, snug, and also inspire play and relaxation. When it comes to stylish children's room decor, there are five key elements to consider:
1. Atmospheric Lighting
Moreover, creating a warm and inviting atmosphere in your children's room is not just a nicety. But an essential factor for their comfort and overall well-being. To guide you through this journey, here are some power-packed tips:
Firstly, when considering the decoration of your child's room, "atmospheric lighting" takes centre stage in establishing that perfect cosy ambiance.
Secondly, to ensure you achieve the desired equilibrium and harmony, it's essential to utilize 3-5 distinct light sources. These elements not only elevate the room's aesthetic appeal but also actively contribute to the creation of a harmonious environment.
Additionally, to attain optimal lighting, incorporate good general illumination. Versatile lamps that can be adjusted and rotated play a pivotal role. These adaptable fixtures cater perfectly to activities such as crafting and reading, enabling your child to concentrate and relish their hobbies with ease.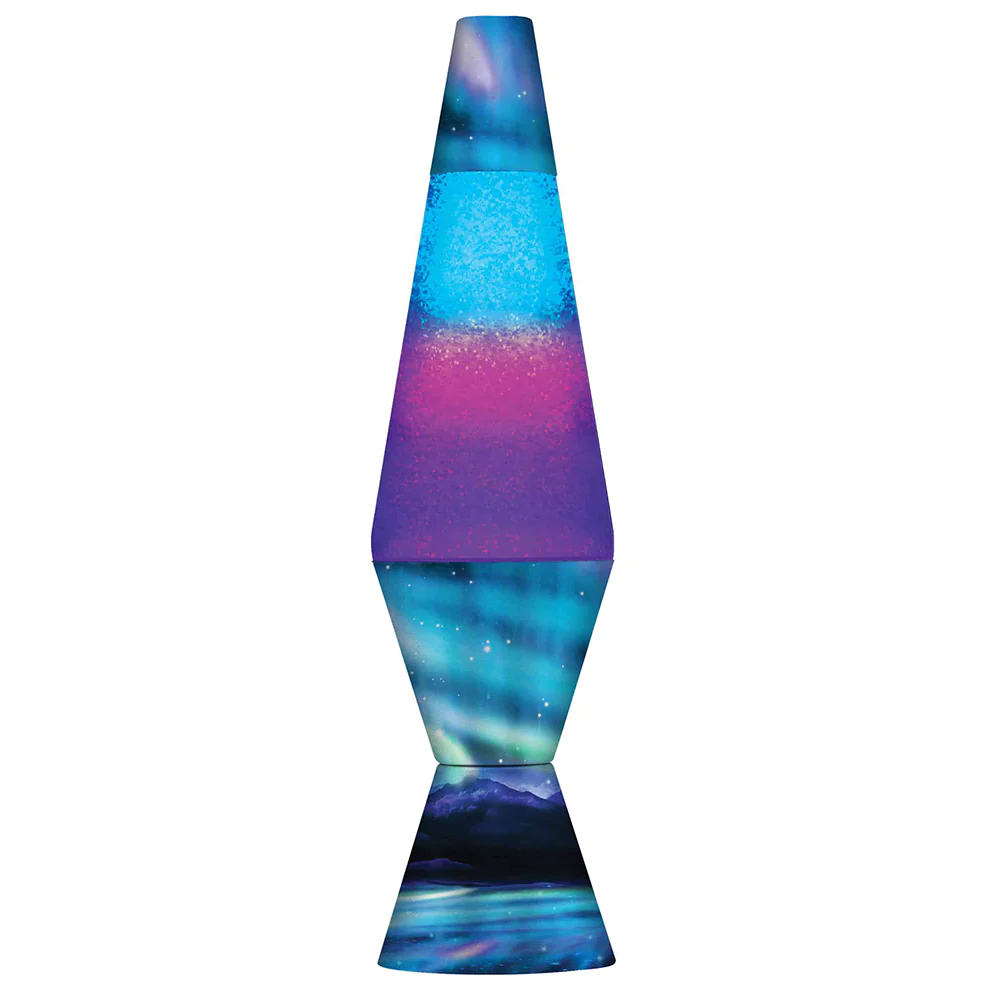 Lava Lamps
Furthermore, Lava lamps have persistently been a popular choice for illuminating children's bedrooms, captivating young minds for over six decades. Amongst these, choose from an impressive selection of six magnificent styles. The enchanting Northern Lights Lava Lamp stands out. As it magically transports the aurora borealis into your kiddie's bedroom, sparking their imagination and creating a profoundly soothing atmosphere.
Not to be overlooked is the delightful Rainbow Lava Lamp. An option capable of instantly brightening your child's day. With its vibrant colours, it introduces a playful touch to children's playrooms and bedrooms. Thereby, injecting a burst of joy into their living spaces.
Additionally, remember that a lamp is not merely a source of light. But a cherished and indispensable detail in a child's room. It seamlessly merges style and practicality. As a result, making it an ideal addition for those cosy reading moments that provide both comfort and aesthetics.
In conclusion, by diligently attending to these lighting considerations, you can effectively transform your children's room into a space that is not just visually appealing but also fully conducive to their overall well-being and burgeoning creativity.
2.Practical Storage
Maintaining a tidy children's room can be challenging. Practical storage solutions, like baskets, hooks, and shelves, help keep things organized. Colourful toy boxes and bookcases can enliven the room. Like the animated Safari Big Toy Box or Cat and Dog Toy Box. While neutral tones ensure they stay stylish and functional as your child grows. For example, our delightful Kids Classic White Toy Box.
Furthermore, storage emerges as a crucial element in any children's room, given the perennial challenge of keeping things organized.
Additionally, an effortless strategy to maintain tidiness revolves around practical storage solutions. Including baskets, hooks, and shelves.
Notably, storage units crafted from natural materials such as wood and wicker offer both practicality and style, seamlessly blending into the room's aesthetic.
Incorporating glorious, animated, and colourful toy boxes and bookcases adds vibrancy to the room, providing a captivating focal point that ties the room's theme together.
Conversely, opting for storage in neutral tones ensures its adaptability, allowing it to harmonize with any decorative choices your child may make in the future.
Moving forward, hanging rails for clothes stand out as a fabulous detail in a children's room, further enhancing storage capabilities.
Take, for instance, the Liberty House Toys white wooden dress up unit—a perfect marriage of practicality and style. It serves as an ideal solution for hanging storage baskets, clothes, or other cherished items, effectively merging storage and decoration into one cohesive unit.
By embracing these dynamic storage ideas, you not only optimize the functionality of your child's room but also cater to the constant quest for practical and stylish design concepts.
3.Cosy Textiles
Embrace the transformation of your child's room into a haven of comfort and creativity. Firstly, "Cosy textiles" are your ultimate companions, turning ordinary moments into extraordinary ones. Secondly, select a theme in collaboration with your child, initiating a shared journey of joy and curiosity.
Choosing textiles becomes an adventure; opt for patterns that resonate with your child's heart and imagination. Moreover, these choices establish a sense of security, enticing them to cherish their private retreat. Additionally, textiles, curtains, and a plush rug can effectively reduce the noise level, ensuring tranquility prevails.
To create a room that exudes charm and character, decorate with warm neutrals as your foundational palette. Then, embellish the canvas with colourful accents and thematic elements, forming a seamless narrative throughout the space. Conversely, if vibrant energy is your child's preference, commence with bright colours as your starting point, blending them seamlessly with cherished toy accessories.
By integrating these compelling ideas, you'll craft a children's room that is irresistibly inviting and ready to move in, drawing in an eager audience seeking design inspiration for their child's haven.
4.Floor Cushions & Playmat
Floor cushions and a play mat serve as ideal accessories for a children's room, elevating the space with comfort and playfulness.
To create an inviting spot for your little ones to sit and play, these floor cushions and play mat are the perfect choice. They offer a soft and supportive surface, ensuring your child's comfort during playtime. for babies, you cannot go wrong with a beautiful Nattou playmat. Indeed, these characterful playmats with various noises and textures, also boast detachable overhead toys. That guarantee an enriching experience for your little one.
On the other hand, the ingenious Gonge team has been a source of inspiration and motivation for children, fostering physical activity and facilitating the development of essential motor and sensory skills through play. Notably, our immensely popular GONGE Nordic Collection has been thoughtfully designed for home use.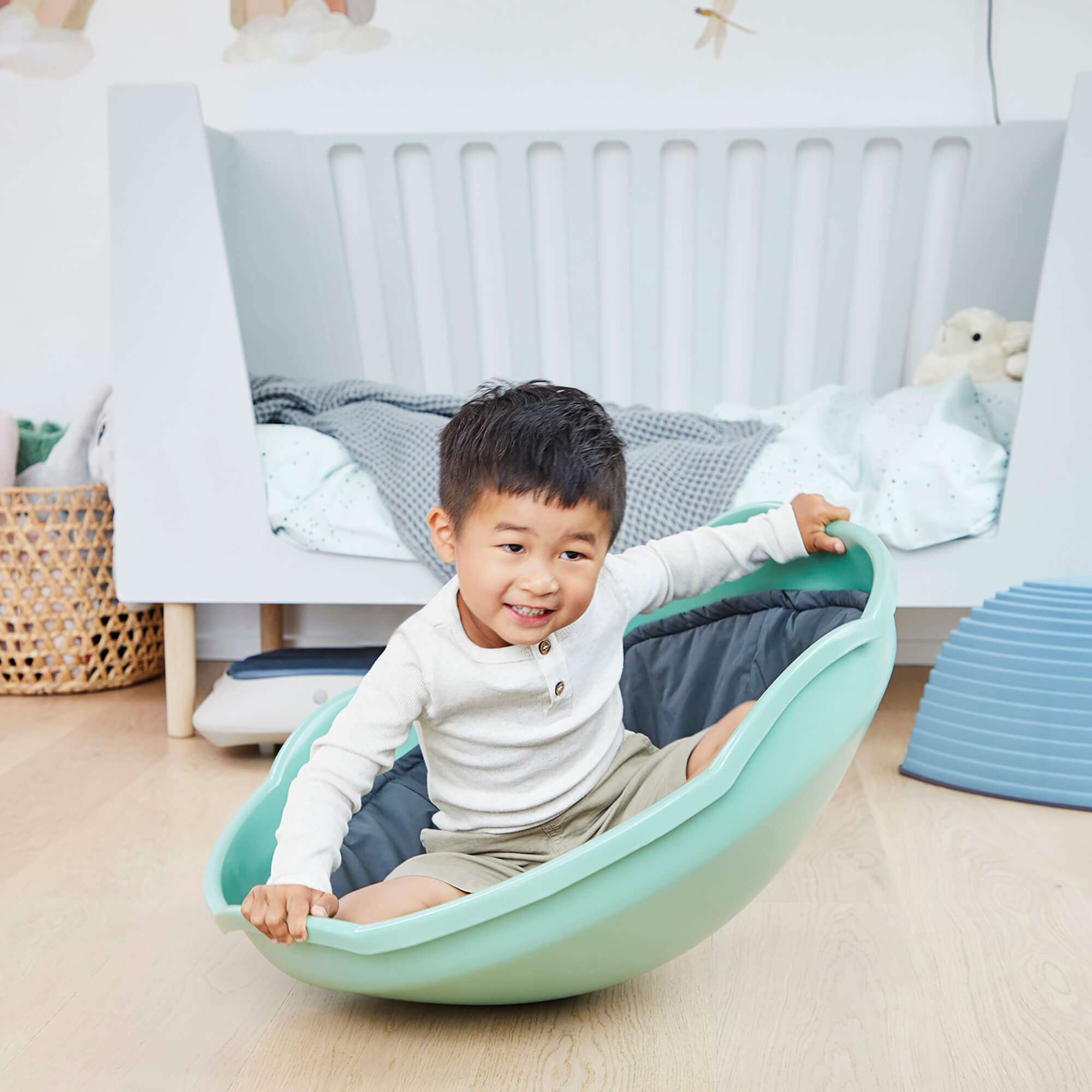 For instance, consider the remarkable Gonge Mini Top, a versatile option suitable for 1-year-olds, and adaptable to accompany toddlers as they grow. It remains a valuable companion for play and development up to the age of 4 and possibly even longer.
Here's a tip: Transform a corner of your child's room into a fairy tale haven with cushions, blankets, and their favourite soft toys. This cosy nook is the perfect place for cuddling up and unwinding with a captivating story before bedtime.
Alternatively, consider adding an indoor tent to create an inviting "secret" reading corner. This addition encourages your child to explore their imagination while enjoying quiet moments in their special hideaway.
5.Playful Interior Details
Adding a Personal Touch to Your Kid's Space
Creating a space for your child isn't just about decoration; it's a reflection of their unique personality. A child's room is where they play, craft, read, and learn, making it a multifunctional haven for their interests and growth.
Incorporating playful children's room accessories is a wonderful way to make this space special for your little one and create moments of joy for both kids and parents. Consider their personality, hobbies, and preferences when making choices.
Start by selecting a calming, neutral colour for the walls as a soothing canvas that allows their personality to shine. Then, sprinkle in pops of colour and charming details that match your child's interests and inspire play.
By keeping the furniture clean and uncluttered, you ensure that it remains relevant as your child grows, giving them a familiar and comfortable environment to express their personality. This approach also provides a perfect backdrop for the accessories and decor that reflect your child's unique spirit and style.
Incorporate these personalized interior details to make your child's room a place where their personality can truly flourish, and where every moment is filled with wonder and delight.
By combining these elements into your child's room decor, you will create a stylish and inviting space where they can play, learn, and dream. Remember to involve your child in the process, as their input is invaluable in creating a room that truly reflects their personality and preferences.