Not long to go until the Royal Wedding of our very own Prince Harry to Meghan Markle at St George's Chapel, Windsor Castle. Exciting isn't it??
We thought we'd use the opportunity to have a light-hearted look at some royal wedding traditions and how they link to the wonderful world of our traditional toys.
Myrtle Sprig In The Bride's Bouquet – Since Queen Victoria carried a sprig of myrtle in her bridal bouquet, so have most royal brides continued. We recommend growing your own with the Help of Bigjigs Garden Tools
The Bride Wears A Tiara – well How about a Melissa & Doug Paint Your Own Princess Wand? For that extra touch of beauty glamour obviously!
A Glass Coach To Transport The Royal Couple To & From The Ceremony – hmmm – the Baghera White Classic Pedal Car would add style or maybe the Susibelle Classic Metal Ride On Car for a snazzy ride.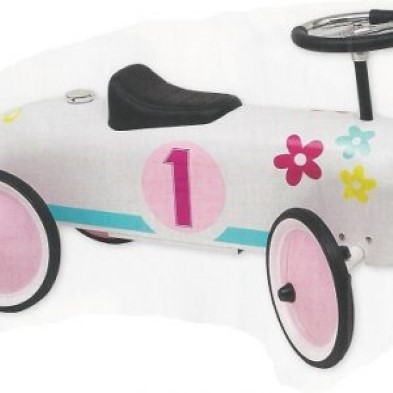 A formal wedding portrait. Ah much easier one this – a Splash Height Adjustable Easel and some poster paints should do the job.
The wedding cake should be a fruitcake – well I don't know about fruit, but for sheer indulgence, who could top the wooden Melissa & Doug Triple Layer Party Cake?
No shellfish to be served at the wedding breakfast! No problem. How about a Haba Hamburger & French Fries soft play food or possibly a wooden Chicken Sunday Roast by Le Toy Van with a side of Tidlo Cutting Vegetables? There's always an alternative….
And we wish all the very best to the happy couple on Saturday. Good luck to you both on your big day!