What should be in a child's bedroom?
Key to a successful child's bedroom are good storage, multifunctional furniture that continues to support children's alternating needs – and fun imaginative décor! But it need not cost the earth. And we are pleased to say a full revamp of kids room decor is not always required to update the current style. As a general rule, create a balance between function and style. As a result, you'll achieve a hard working scheme that lasts for a good time. So let's investigate what furniture should be in a child's bedroom:
Obviously, a bed is required. But if you are tight on space, consider a high rise bed. Especially useful as the space underneath can be used for storage. Ideal for parking that ride on car. Or maybe fill with some comfy cushions and turn it into a den!
Storage is a must. And whether you opt for a wardrobe, chest of drawers or shelving, consider what the current storage needs are and the possibilities of 5 years' time. Maybe a pretty white dressing table can double up as a writing table? On the other hand, a simple table desk that is used for toddler drawings can be used for homework as your child gets older. Similarly, shelving put up over a desk to display favourite books and toys can really increase the space.
Another great idea is a toy storage box. Either painted to colour co-ordinate with kids room decor in pastel shades or with funky designs. For instance, a colourful jungle theme room deserves a Jungle Animal Chest with cheeky smiling animals. Obviously!
So, enjoy some fun with our simple but creative ideas and get planning the kids room changes here.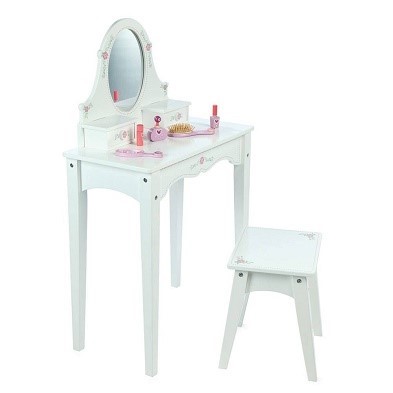 Kids Room Decoration
Now you know what the basic furniture items are, lets go decorate the walls!
Bright colours are always acceptable to children, but if you are unsure about covering a whole room in day glow yellow, add a few random areas of bright colour to a plain white wall. Simply create different shapes using masking tape on the wall. Like geometric blobs and snazzy squares. Then fill in with zesty colour blocks. In like manner, highlight the colours with kids room accessories. Such as storage buckets, shelves and toys. In effect, a sea blue can be highlighted with a sealife puzzle or two on a windowsill to easily carry on the colour scheme throughout your child's room.
If you prefer wallpaper, a budget friendly idea is opt for a simple, classic design that take toddlers through to teenagers. Although we know those cute animal prints are calling, a plainer design can be easily accessorized as the years go by. For instance a baby mobile Hot Air Balloon from the ceiling can be changed for a shelf ornament/toy. For example, Russian Dolls or bookends as little ones get older.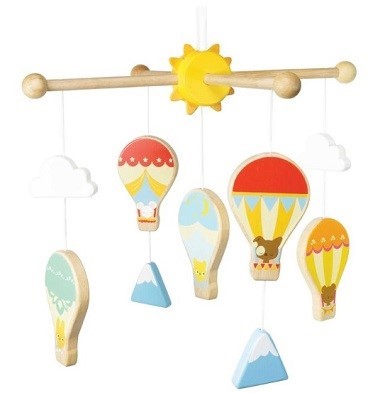 How do I Make My Kid's Room Fun?
Now here is the fun part! Consider your child's current interests. Do they have a particular favourite at the moment? If so, how about going full out on a theme? There are plenty of budget friendly ideas that do not require you to be a top artist. For example, if your little one adores farm animals, how about adding related kids room accessories? Such as interesting Animal Russian Dolls. Which are great ornamental toys to encourage discussion and develop vocabulary as children talk about the different farm animals featured on each Russian Doll. For example, discuss what food they eat or what noises they make. Or perhaps a Farm Animal Music Box that both invites children to sing along and engages their curiosity.
Or maybe their current fad is dinosaurs? If so, how about exploring a whole room dino theme? With a dinosaur table and chair set for creative skills. Or selecting special dinosaur bedroom accessories that create the look but display around the room to spread the budget. For example, Bigjigs Dino Bookends are both colourful and useful. Add a dino height chart and money box to kids room decor and you include little ones in not only discovering more about their favourite creatures, but they also learn the importance of saving money and learning about measurement. All the more fun as it is all about their own height!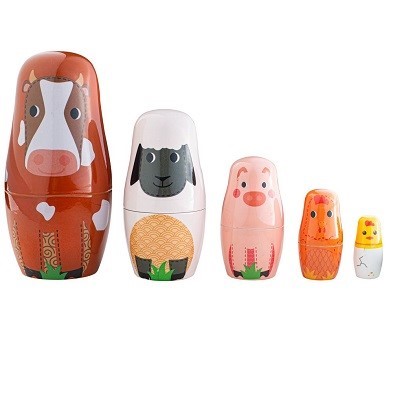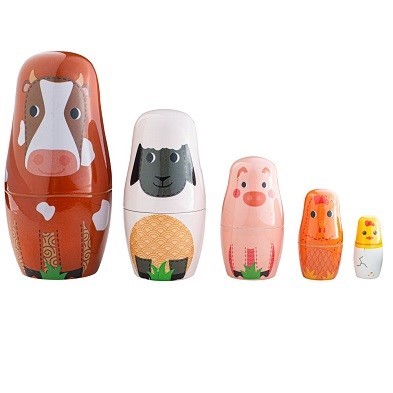 Then again…
For a complete change of scene, ignite your child's imagination with a tepee. Simply scatter a few comfy cushions inside, add a few books – and voila! The perfect hideaway that kids will love. And remember, a homemade tepee made from some garden canes and an old sheet works just as well. Simply distribute some fun additions around and watch as kids embrace this fantastic new play idea. With ideas of Hiawatha and Pocahontas no doubt! All in the safety of their own bedroom.
How Do I Decorate My Kids Small Bedroom?
Undeniably, it can present a challenge when deciding how to decorate a small kids room. But never fear, they can be transformed into delightful, organised and attractive spaces quite easily. And more importantly, inexpensively. With a little bit of imagination and fairy dust, everything is possible. Whether you are scouring ideas for girls or boys.
Note that small rooms benefit from lighter colours. Actually quite useful as most children's toys feature bold, bright colours. Thus a colourful toy on a white shelf is much more appealing and more easily seen!
Built in storage can save a mountain of groans as it still fits all your child's belongings, but does make the room feel so much more spacious. So when fitting a built in wardrobe, do leave a small cut out. Then place a slim laptop desk or even a painted board in the gap. Both work equally well as a desk. If you then add an extra shelf over the desk, it creates the perfect place to add handy pencil pots, toys and lamps. Moreover, leaves plenty of room for kids to do their homework.
Once you have the essentials, ie the bed and storage, you can indulge your love of sweet decorations and delightful design. Certainly, one character chair (cow, pterodactyl, you get the picture) adds zing to a room in one step. But if you are on a budget, do consider the possibility of your child outgrowing a particular theme. Which is where kids room accessories come in as they can be changed far more frequently as little ones grow up.
What Are Good Kids Room Accessories?
Good kids room accessories include decorative functional items. Especially those that serve a useful purpose. For instance, chunky Fairy or Noah's Ark Bookends not only keep children's books tidy, they also present their very own story ideas. Whereas children's money boxes encourage little ones to count their pennies and learn to save. Which they are more likely to do if they have an exciting imaginative place to store their stash!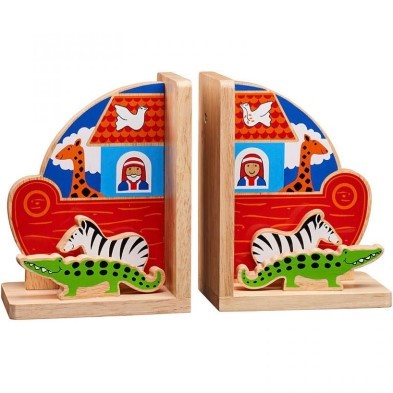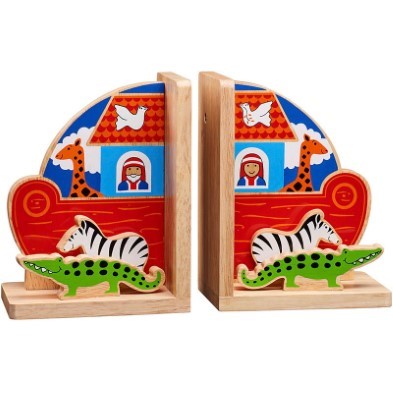 Meanwhile, mobiles are great for baby. With amusing figures that twist and turn from the ceiling. As well as displaying fab kids room decor style too!
For toddlers, what could be better than a traditional rocking horse? Alongside being the perfect toy for children to develop their sense of creativity and balance, they bring a joyous sense of fun to the playroom. Not to mention a dash of traditional glamour to kids rooms. And with various styles to choose from, including wooden and plush, there really is something for every taste.
Hopefully, we have highlighted some kids room decoration ideas for you play around with. And do let us know how you get on via our social media on Instagram, Facebook, Twitter and Pinterest. We look forward to seeing you!