As the nights get darker and colder, it can only mean one thing; winter is here! With winter comes Christmas and hours of shopping to find the perfect gifts for your children. This year, we are thinking ahead about Christmas, with some tips on what to buy your little ones, so you can be prepared and miss the busy festive rush – result!
So, with there being so many toys to choose from, what's trending and what are the big brands to look out for this Christmas? Here at The Toy Centre, we can help you through this stressful period, as we have a wide variety of fun, creative and educational toys for all ages that will make perfect gifts for your children. Let's take a closer look at what these are, below.
Toy Playsets
Treat your little ones this Christmas to toy playsets and let their imagination run wild! We have toys suitable for both boys and girls of all ages, so you don't have to look elsewhere to find the perfect gift! Wooden train sets are beautiful traditional toys that come with multiple pieces that provide hours of entertainment and fun. Ideal for teaching children to share with one another, children can build the track themselves and choose which trains they want to play with, customising the carriages behind them. For those a little younger, the Melissa and Doug Stacking Train has been carefully crafted for toddlers, who can improve their hand-eye coordination, whilst learning about new colours and shapes.
Every child loves acting out emergency situations as their heroes; firefighters, nurses, policeman and doctors, which is why our Fire, Police and Doctors Sets are perfect! Alternatively, for children who have always dreamt of having their own dolls house, we have brilliantly detailed houses and accessories available.
Creative And Educational Toys
Educational toys are a great way to encourage learning whilst incorporating fun, making them ideal as stocking fillers. From jigsaws to clocks and paintbrushes, the endless collection makes finding a toy for your child this Christmas easy. Musical toys and drawing apparatus allow children to be creative and express themselves, so they can have fun inside when the weather is bitter and cold outside during the winter months.
Activity Toys
For toddlers and babies, there are so many activity toys trending this Christmas that are not only educational but enjoyable too! From shape sorter toys to building blocks and stacking toys, pull along toys, bath and soft toys, there is something for every little one. These toys are durable and well-made, so you can be sure that your little one has a safe toy to play with.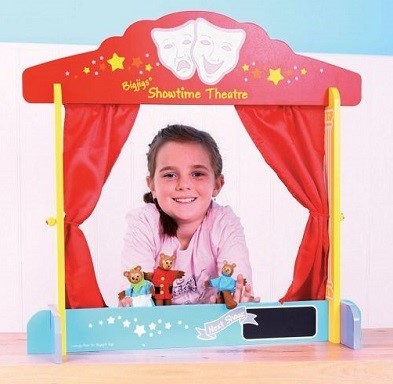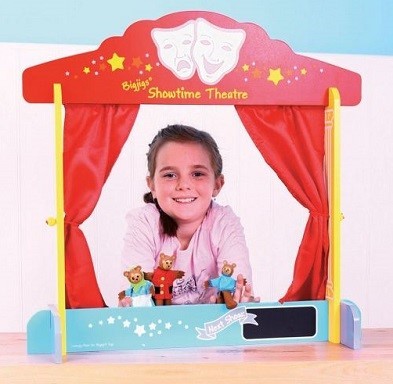 Pretend Play Sets
If you're looking to spark your child's imagination, our pretend play sets will do just that! Pretend play kitchens are great for teaching children about foods, as well as how to share with one another. We stock fabric food and wooden play food, so you can expand the playset with a variety of different food types for them to learn about.
A popular choice around Christmas is our puppets; ideal for sitting in the warm together around the tree, making up stories and pretending to eat popcorn with the Le Toy Van Honeybake Popcorn Machine, or eating real popcorn if you have some!
Hopefully, this blog has given you some inspiration to get your Christmas shopping off to a head start! With our collection being so widespread, you can be sure to find a toy that ticks all the boxes for your little ones' presents this year! Feel free to get in touch if you have any questions, today.