With nurseries and schools being closed due to the coronavirus, children are having to spend their time at home and in their gardens, giving parents the opportunity to spend quality time with their kids. However, despite lockdown easing slightly, the school holidays are upon us and there is still uncertainty as to when all year groups will be able to return to school with safe measures in place. Therefore, in the meantime, we have put together some toys and activities that are great for keeping children educated and entertained during lockdown, so you can get some work done and their brains can stay stimulated, whilst having fun!
Learning Games
Kids learning games are the perfect way to keep your children educated and entertained at the same time. From kids games including numbers, letters or colours, there are a number of ways little ones can keep busy whilst learning. Educational learning games are available in a variety of different forms, such as arts and crafts, to wooden puzzles, so there is something for all children. With learning games being more engaging than ever, children won't even realise they're learning, whilst they enjoy arts and crafts or other educational games.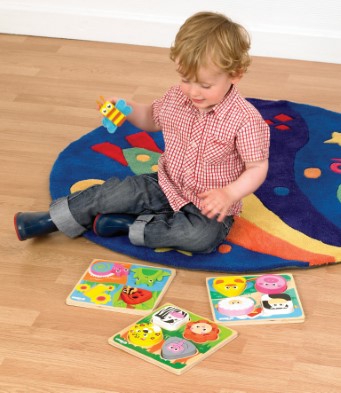 Wooden Toys
Traditional wooden toys are the perfect addition to any play box, with there being so many different variations to choose from. Wooden toy farms and animal toys are great for teaching little ones about different animals and the noises they make, as well as where they live and the importance of looking after animals. Dolls houses are also popular wooden toys, enabling children to create their own world and house from their imagination. With matching furniture and characters to implement into the house, this can provides hours of entertainment.
Classic wooden train sets are a timeless toy and with so many different variations of tracks and trains to choose from, children can redesign the route their trains are going to take, whilst adding bridges and train stations along the way.
Outdoor Toys
When the weather is warm and dry, getting your children outside to get fresh air and explore the outdoors is really important. Whether you have a large garden, a balcony or a small decking area, there are many outdoors toys that can accommodate your space, or alternatively you can bring games, such as arts and crafts outside! Playhouses and tents can be set up in gardens to provide children with their own space where they can pretend play or take their other toys to. Trikes and bikes are also a super fun option to keep children occupied during lockdown, with some even being small enough and suitable for use in some houses!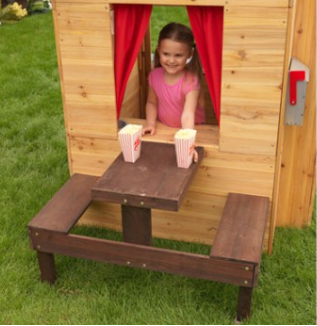 Pretend Play
Pretend play is a really important part of children growing up; it encourages children to become confident in themselves, it helps with their development, as well as teaching them to share when playing with their siblings, parents or friends! When it comes to pretend play, there are so many different toys to choose from to help bring their story to life! From puppets, to rag dolls, tool sets and even pretend kitchens, children can use their imagination and entertain themselves for hours! These toys can also be taken outside on a lovely warm day to be enjoyed on the grass or patio!
Hopefully, this has given you some inspiration and some ideas on how to keep your children both education and entertained during lockdown, so you can have some time to yourself or get on with some work! If you would like to find out more about any of our toys, don't hesitate to get in touch with our helpful team at The Toy Centre, today.