Educational learning games for kids really help little ones develop essential skills whilst they play. And with such a variety of magnificent playsets, great games and thrilling educational toys available, childhood learning becomes super fun!
Creative Crafts and Games
Unleash kids' creative flair with awesome arts and crafts learning toys. Notably, craft activities encourage communication, attention, listening and imaginative skills. Additionally, these tasks easily assist mental health and well-being. Besides teaching a raft of pre-schooler developmental abilities. For example:
Fine motor skills
Identification of shapes, colour and texture
Creativity
By using arts and crafts sets like glitzy Glitter and Sequins Tiger Trophy, children imagine, invent and create their very own special designs. In this case, a sparkling tiger. Or why not create a dazzling Scratch Art Party Mask? With spectacular art sets like this, children happily expand their creative side in a most enjoyable way.
Meanwhile, with a Junior Art Easel and some paper rolls, kids can paint or draw their own images. Using markers and paintbrushes . Or adding some bright glitter.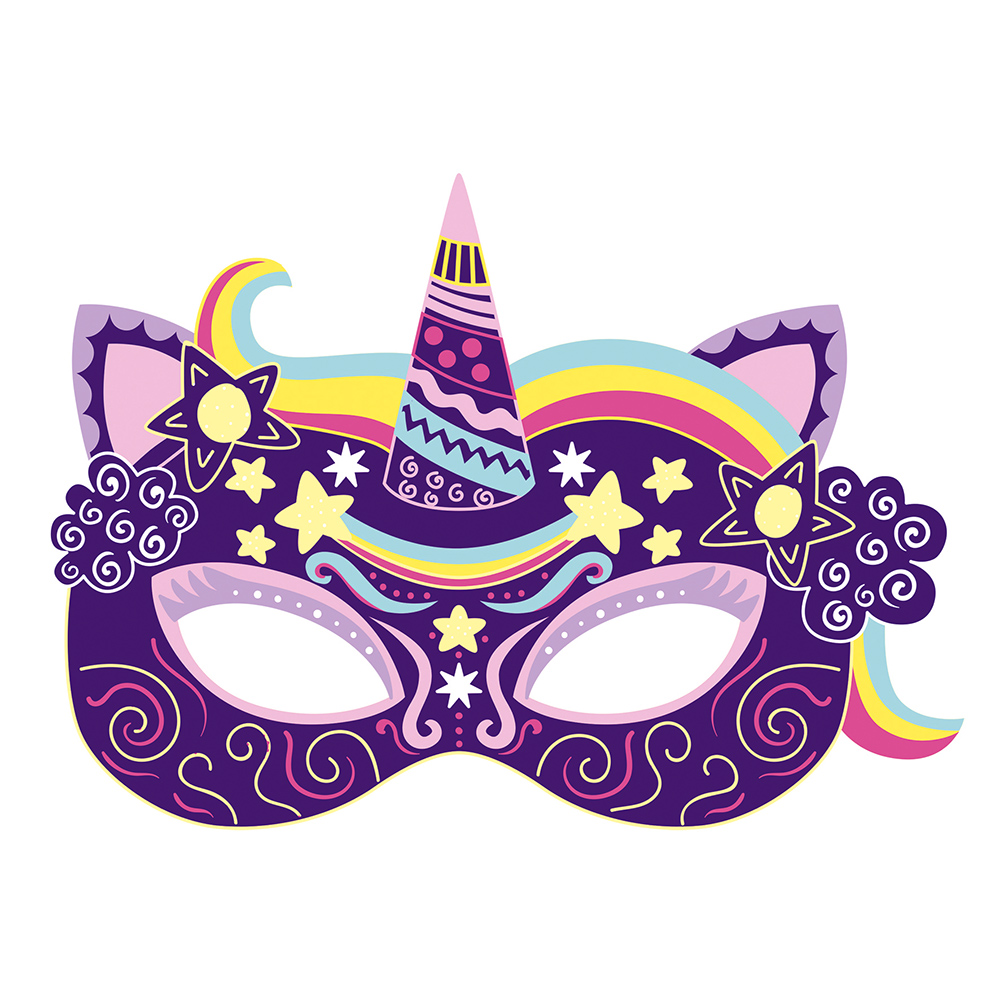 Puzzles for Kids and Educational Learning Games
Foster hand-eye coordination with fabulous chunky puzzles for kids. Like adorable Bigjigs Little Friend Puzzle. Perfectly sized for young hands to grasp and place in the right position. With amazing bright colours to attract attention! Then again,Tender Leaf Ouch! Puzzle explores how the body is made up. With 12 amusing pieces, this cute and educational wooden puzzle explores what makes us poorly. And more importantly, what makes us better!
Kids educational learning games include numbers and ABCs. Indeed, learning to count is fun with Lanka Kade sweet animal puzzles. Which feature a giraffe, butterfly and hedgehog as they teach numbers 1 to 5. Meanwhile, Orange Tree Toys fantastic Flamingo Puzzle pushes up to 10. Thus, making a fabulous counting game for kids. At the same time, Tidlo ABC Board is perfect for teaching little ones those all important key literacy skills. With brightly coloured chunky pieces to allow easy lifting and handling by little hands. Furthermore, the letters also freestand. Which allows kids to spell words and maybe even their name.
Toy Musical Instruments
Musical instruments provide so many remarkable benefits for children all of ages. From teaching patience, as the instrument takes time to perfect. Plus, requires dedication and practice. To teaching how to read music and encouraging self-expression.
By introducing toy musical instruments to a young child, they begin to discover if they are musical. And maybe wish to enhance their musical skills further when they grow up. As an illustration, colourful Janod Confetti Musical five piece wooden toy music set deftly encourages youngsters to shake, rattle and roll. Learning as they play!
For young children, the introduction of music by a game is both super hilarious and big on learning. For example, try magical Haba Hammer Bench and Frog Concert . Which is both a hammer game and xylophone in one. With a bang, bang and a tinkle, tinkle, this fantastic musical frog game helps to develop fine motor skills and musical understanding. with this in mind, check it out on our tremendous Pinterest page!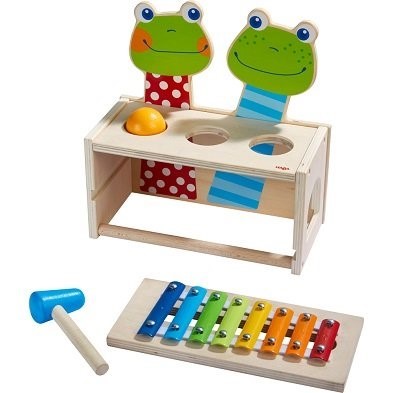 Kids Educational Learning Games and Board Games
All our learning games are simple to connect with. As a result, they definitely won't feel like hard work for your young learner.
Traditional wooden games for kids are ageless. And the perfect way to encourage little ones to learn their numbers, colours and letters. Moreover, with bright, vibrant, engaging colours, as well as exciting characters children associate learning with having fun. Uniquely ,there are even fun outdoor Safari Adventure Kits to explore. Equally important, lots of creative story telling and fine motor skills development for any little child easily results from playing with this set. As well as imagining going on safari! Thereby, The Toy Centre, really believes mental and physical development can be actively attained through play. Furthermore, we feature a superb wide range of different traditional wooden games. Thus, ensuring you will find a game that cleverly engages children's brains as they play!
Board Games
Board Games offer marvellous opportunities for early learning. Even simple games help young players count spaces and identify colours. As well as develop hand-eye coordination and dexterity in moving cards and pieces around the board. Additionally, learning to wait your turn and follow the rules are important life lessons. Ones that that serve kids way past the dining room table.
8 great reasons for kids to play board games are:
They boost language skills
They get older kids brains working
Teach the value of teamwork
Board games soothe anxiety
They sharpen children's focus
Can be used to increase frustration tolerance in a child plus are a great parent-child bonder
Are a wonderful way to relax
Board games easily illustrate how to be a good loser!
In summary, board games broad spectrum of learning activities greatly assist children's development . Therefore, we are pleased to include not only stand alone board games, but compendium sets too. With such great brands as Bigjigs and Janod both delighting us with sensational collections. Significantly, Bigjigs Games Compendium includes four fantastic classic board games. Namely, family favourites Snakes and Ladders, Tic Tac Toe, Draughts and Tiddly Winks. Whilst Janod Carousel Multi Games Box Set even arrives in a colourful fairground attraction themed box.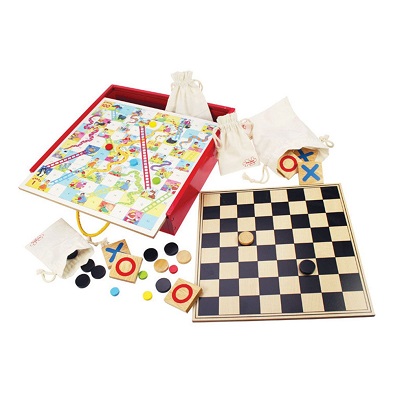 And Finally…
As can be seen, there are many exciting creative learning activities available for children. From traditional learning toys to musical instruments. So with something for every stage of development in our collection, simply browse and choose the educational toys that best fit your special little one.