Transform your child's playtime into an exciting adventure with outdoor playhouses for children. Since there's nothing quite like an outdoor playhouse to spark a child's imagination and provide endless hours of fun. From a charming garden structure to a magnificent treehouse, a playhouse offers a unique space for kids to unleash their creativity and let their imaginations run wild. In this article, we'll explore the magic of outdoor playhouses and offer tips on how to choose, decorate, and enjoy this special space in your garden. Whether you're looking to create a unique play area for your child or want to enhance your outdoor living space, our guide will help you navigate the process of selecting the ideal playhouse for your child.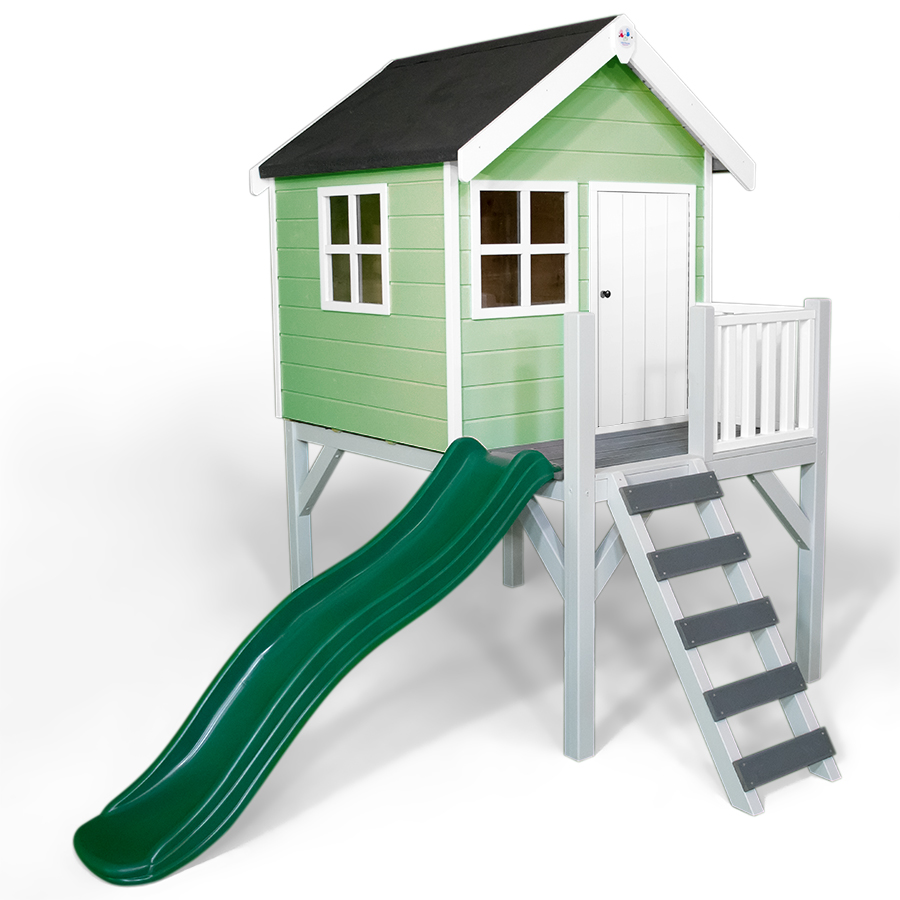 Kids Outdoor Playhouse Size and Style
To ensure your child has the ultimate play experience, selecting the right outdoor playhouse is crucial. With so many styles and sizes available, it can be overwhelming to make a decision. However, taking the time to research and consider your options will ensure that you find the perfect one for your child. With this in mind, have a look at our brands such as Little Rascals that specialise in outdoor playhouses for children.
Definitely, consider playhouse size for the space that you have available first. Bear in mind that some playhouses come with attached slides. Such as the magnificent Jasper Playhouse (footprint – 320cm x 199cm) As a result, more play room will be needed. Meanwhile, the fabulous fairy theme Tinkerbell Playhouse features a smaller 122cm x 122cm footprint. Then checkout which particular style of playhouse best suits your needs. Such as quaint cottage or an elaborate treehouse.
If your child is especially active, explore playhouses with rope ladders as well as slides. For instance, the Jasmine includes both! At the same time, sensational Felix Playhouse really indulges kids love of adventure. Since this first-rate 6ftx4ft playhouse on stilts boasts a Veranda, slide and ladder. On the other hand, you can always add a climbing wall accessory for even more energetic play. Ultimately creating a whole new world of adventures for your little rascals.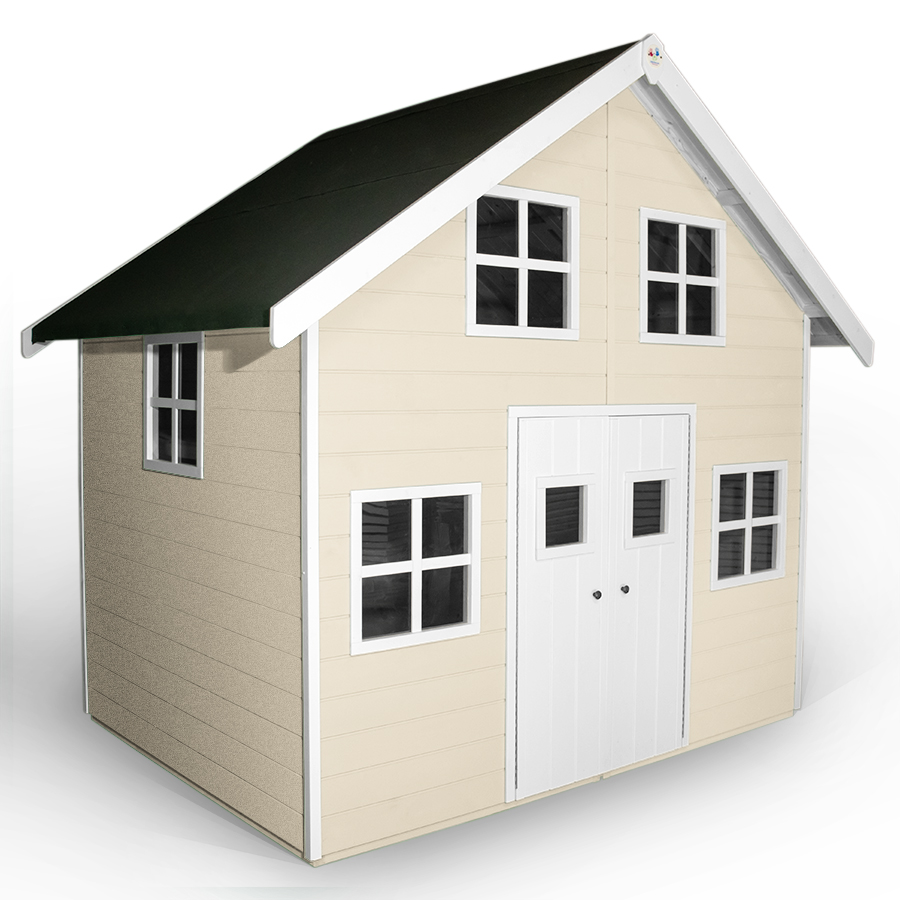 Siting Your Outdoor Playhouses for Children
Once you've discovered the perfect outdoor playhouse for your child, the next step is critical: deciding on the perfect spot. To ensure your child's safety and security, it's important to select a level area that's free of any potential hazards. A garden playhouse provides an enchanting experience for children to unleash their creativity, indulge in make-believe and embark on thrilling adventures. It's an exceptional way to encourage them to spend more time outdoors, breathing in the fresh air and basking in the beauty of nature. For example, superb Matilda Playhouse includes a wonderful covered veranda. Named after the beloved book character Matilda, this tremendous Wendy house also arrives with a blackboard and a whiteboard. As a result is simply ideal for little ones to happily read and write in the sunshine.
When considering adding a playhouse to your garden, it's essential to take into account your child's preferences. We provide a plethora of styles, from basic structures to intricate ones with slides and additional features that will surely captivate your child's imagination. Once you've chosen the design, contemplate where in your garden you want to position it. Make sure there is enough space and it's situated in a secure, level location.
After identifying the perfect spot for your playhouse, it's time to add some pizzazz. While many playhouses come with basic furnishings (indeed, excellent Bella Playhouse even includes a tea set and a doll house), you may want to consider adding some personal touches to create a truly unique space for your child. Adding personal items like photos, toys, or stuffed animals and rag dolls can infuse a special touch and bring the playhouse to life. With careful consideration, you can give your child the gift of an extraordinary play space they'll never forget!
Personalise Your Outdoor Playhouses for Children
Consider personalizing your child's outdoor playhouse for an unparalleled touch. To be sure, a favourite colour or one that blends with your garden theme certainly wows. Not only can you opt for a custom-built playhouse, but you can also construct one from a kit. This selection ensures that your child will have a one-of-a-kind outdoor playhouse that they will treasure for years to come. Additionally, whether you opt to purchase or construct an outdoor playhouse, it's vital to make time to enjoy it with your child. By spending quality time together in their special place, you can create magical memories that will last a lifetime.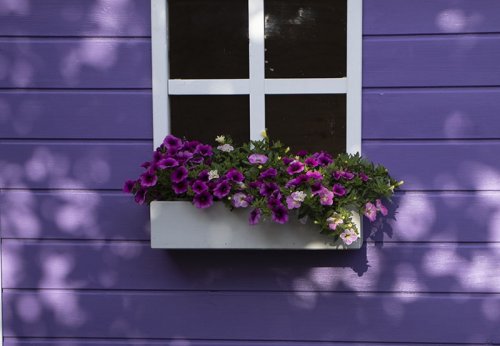 Select Accessories for Your Outdoor Playhouse
To truly make your wooden playhouse unique, consider adding some accessories. Window boxes are an excellent way to add a touch of homeliness to the exterior, while toy furniture and dishes can bring the imaginative play experience to life. Especially if your child adores pretend play. With a little planning, you can transform your garden into a wonderland of entertainment for your child. Who knows, you may even find yourself getting in on the action!