Despite Christmas being upon us, it's still not too late to buy the perfect gift for your little one! Fortunately, we have a wide range of toys from big brands, including wooden toys from Le Toy Van Toys, allowing you to find a gift that will keep giving for any age child. Regardless of what is on their wishlist this year, you will be able to find what you are looking for in our extensive collection.
Arty Crafty
If your little one enjoys arts and crafts, encourage their creativity with the range from The Toy Centre. Ideal for both girls and boys, children can paint with water or create their own Glitter Tiger Trophy. Additionally, for those who love freestyle painting, the Jumbo Paint Brushes allow children to be creative and let their imagination flow. These toys by Melissa and Doug are also perfect as stocking fillers and are available at very affordable prices.
For babies and toddlers, our wooden tool kit and stacking train help little ones to develop their hand-eye coordination, as well as learning about different shapes and colours. For children a bit older, we have cutting food, fruit and even birthday cake, teaching them to share and divide objects up evenly.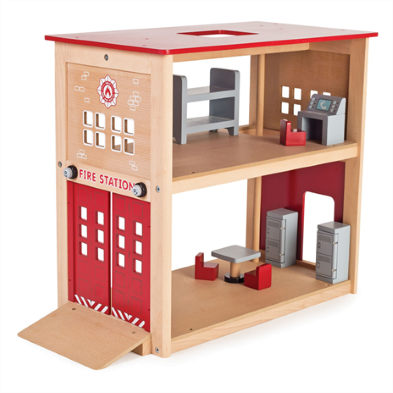 Toys From Tildo
Tildo toys have a wide variety of playsets, including fire stations, farms, kitchens and even train sets, so there is a toy for everyone. Due to the figures from the different emergency services, children can pretend play with their heroes and create their own games. With flexible arms and legs, little hands can move the figures to do what they want, making their game more realistic. The Tildo Fire Fighters Set and Tildo Oldfield Farm with Farm Animals have proven to be popular choices.
Similarly, like Melissa and Doug, Tildo also have lots of creative and educational toys, such as the Wooden Jewellery Beads and guitars that allow your children to express themselves how they want.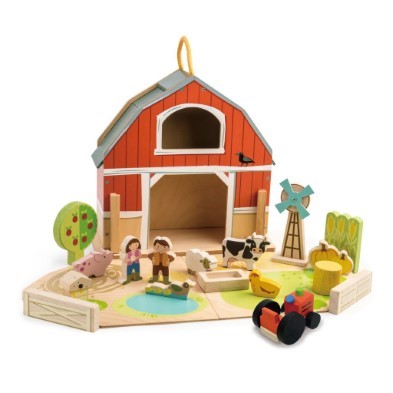 Tender Leaf Toys
Another well-known brand we stock at The Toy Centre, includes Tender Leaf Toys. Renowned for their beautiful doll houses, these make the ideal Christmas present for any little girl and even boy! The appealing pastel colours and intricate details allow children to go into their own world as they bring the dolls house to life! From the Tender Leaf Toys Dovetail House to the Tender Leaf Cottontail Cottage that comes with furniture, you can find the dream dolls house for your little one and the matching furniture and figures to go in the house too!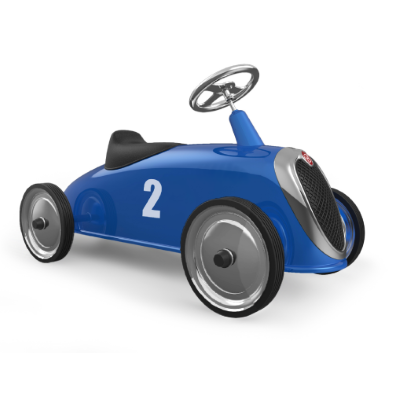 Baghera
Renowned for their classic pedal cars, Baghera is the perfect choice if you are looking for something innovative to give your children this Christmas. Ideal for outside play, and sometimes even indoors too, the extensive range allows you to find the pedal car that will appeal most to your little one. What's more, you can even buy accessories, including a Klaxon Horn, Childs Racing Hat and Goggles Set and even a Retro Petrol Pump, which makes the game come to life! Some of the traditional pedal cars even come with headlights, making them more realistic for the imagination of children.
Le Toy Van Toys
Le Toy Van Toys have a wide variety of wooden toys, including lots of wooden kitchen accessories, such as Pots and Pans, a Mixer Set, Popcorn Machine, Café Machine and Breakfast Bundle. These toys have everything you could want for pretend play and are sure to encourage imaginative play. Plus, your little one can even learn to improve their social skills through roleplay and develop their language. The Le Toy Van Wooden Farmyard and Doctors Set, are also perfect for pretend play!
As you can see, we have a complete variety of wooden toys for you to choose from, so don't worry if you have left your Christmas shopping until last minute, because we can help at The Toy Centre.