Whether you have already purchased the bulk of your Christmas shopping and you're looking for the last few bits to add, or you are putting together the ultimate stocking, you can find the top stocking fillers here at The Toy Centre. As well as having some beautiful wooden toy playsets, we also have an array of smaller gifts that would fit well in your child's stocking this Christmas. We have put together our top 5 stocking fillers for children this Christmas, to make your Christmas shopping experience as easy as possible.
#1 Musical Toys
Musical toys are a great way to encourage children to be creative and express themselves through music. As well as enhancing their memory and boosting their cognitive skills, we have many musical toys that will fit into a stocking. For a sure way to put a smile on your little ones' face on Christmas Day, add one of our musical toys; you can even have a sing along to some Christmas classics!
The Rainbow Recorder is ideal as an introduction to music, as they develop their sensory awareness skills from the different pitches the recorder makes as they cover different holes with their fingers. It may be a bit harder to wrap, bit the Tildo Mini Tambourines are available in a variety of colours and will help to teach young children rhythm. At only 11.5cm in diameter, they are ideal for little fingers to hold and shake along to Jingle Bells!
#2 Fabric Play Food
If your little one is getting a pretend kitchen for Christmas, or they already have one, our fabric play food is the perfect addition to any stocking. From colourful fruit and vegetables to Haba Hamburger and French Fries .Our range of fabric play food is very beneficial for young children to learn about different food types. What's more, little ones can learn to share with one another and play shopping games or even pretend to cook in their new pretend play kitchen!
#3 Dolls House Accessories
A dolls house isn't complete without any accessories. From kitchens, bedrooms, bathrooms and even nursery sets, at The Toy Centre you and your children can fix up the interior of your wooden dolls house to be exactly how you want! Designed with intricate details bringing the house to life, the furniture is durable and colour-coordinated – just like in a real house! We even have a Tildo Doll Family, who are ready to start their life in your child's doll house. With bendy arms and legs, little hands can easily move them around, including sitting down! Easy to wrap up, these accessories for doll houses will make the perfect stocking filler addition this Christmas.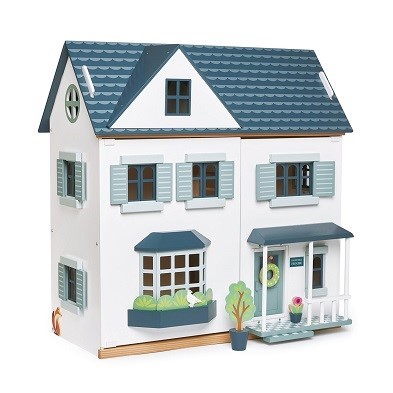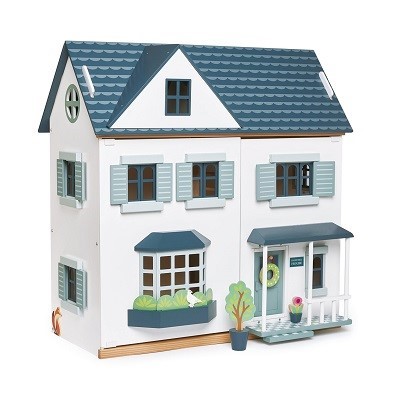 #4 Wooden Animal Toys
For little ones with a passion for farming and animals, we have a wide range of wooden animal toys and farms that will provide hours of fun inside when the weather is bitter and cold outside. From the popular Berties Tractors by Le Toy Van to Tildo Farm Animals, which have recently been reviewed by our special guests Ellen and her two three year old girls, these toys are perfect for imaginative play. Learning to identify different animals and their sounds, you can include all your child's favourite animals in their stocking this Christmas!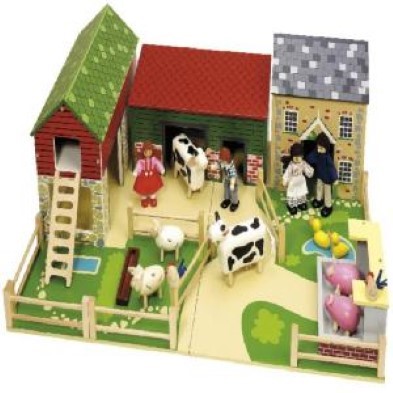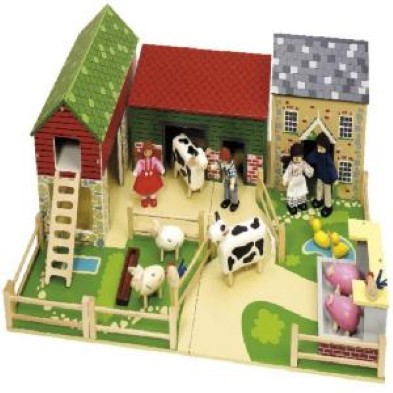 #5 Creative & Educational Toys
Allow your child's creativity to flow with our creative and educational range of toys. From colourful, wooden puzzles that will help children with their numbers and the alphabet, to art and crafts sets, children can either paint, draw, stick and even sew with our popular craft sets. Perfect for rainy days, not only can your child have fun, but they can learn too! What's more, these creative and educational toys can even be taken outside when it's warmer to be enjoyed in the sun and keep the mess out of the house!
Hopefully these 5 stocking filler ideas will give you inspiration for your Christmas shopping and any last-minute gifts! If you need any help, get in touch with our friendly team and we can help you find the perfect toy for your little one to enjoy!