Behind the scenes, 5 benefits of remarkable ride on toys add revolutionary new skills to little ones joyous education. Not to mention, are a fantastic addition to any child's toy assortment! Together, with magical role play toys and super stacking games, these amazing sit and ride toys importantly help develop motor and cognitive development. Along with essential social and emotional abilities.
In fact, when children connect with truly relevant toys, they actively develop and learn in all manners of life.
5 Ride On Toy Benefits
Promotes fine and gross motor skills
Increases physical activity
Develops balance skills
Improves spatial awareness
Builds confidence and inspires imagination
Available in a range of styles, ride on toys encourage a vast array of benefits to kids' early development. From fabulous fire engines , vintage style metal ride on cars to delightfully traditional rocking horses. And are quickly becoming a favourite first choice for birthday and Christmas gifts for children.
Ride On Toys Promote Fine and Gross Motor Skills
Sit and ride toys really accelerate to your child's development. For example, once kids explore the ability for using their arms and legs there is no stopping them. As they push, pull, pedal and kick. To be sure, they delight in their very own new set of wheels! Especially since this means they explore new terrain and experiences. Like the back garden and the magnificent countryside around them.
Fantastic for expanding fine and gross motor skills, ride on toys allow kids to explore new skills and techniques. For instance, as they walk and pedal their way about both indoors and out. Alongside the ability to grip, grasp, balance and steer by using their upper body. As a result, just like riding a kids bike, they discover how to control their body movements. To put it differently, they learn how to stop before bumping into the furniture as they scoot around!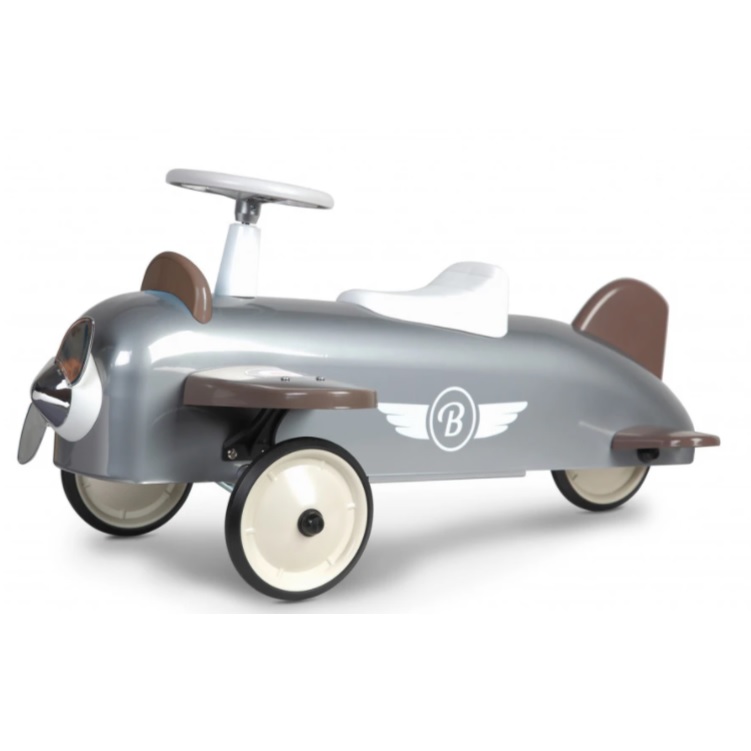 Essentially, we refer to gross motor skills when we use whole body movement and exercise larger muscles. Thus, ride on cars secretly improve on kids' gross motor skill as they enjoy their ride-on toy. So yet another marvellous benefit of ride on toys is uncovered! In the same fashion, gross motor skills require coordination. Plus, they construct important avenues between the brain and muscles. Moreover, the ability to use gross motor skills ensures we coordinate our movements. As they are associated to core strength and balance.
Fine motor skills involve necessary smaller movements. Notably, ride on vehicles easily inspire children to flex and move smaller muscle groups. With such activities as gripping the handlebars. Or operating breaks and manipulating different levers.
Increases Physical Activity
Kids get a great little workout as they play about with their ride on friend. Especially as they push and kick around getting their legs moving. Coupled with use of their core for balance. Plus, arms to steer of course. All of which importantly supports strong muscles for a growing toddler.
Another key point, kids ride on vehicles create extra fabulous aerobic exercise. Specifically, because they benefit the heart and lungs as kids race around. Together with muscle and bone strength. Whenever little ones use their bodies to move their awesome ride on car. Furthermore, encouraging exercise at a young age often inspires youngsters to continue as they grow older.
In the same fashion, physical activity boosts you child's cognitive development. Not to mention, useful concentration and thinking skills. Whilst actively increasing both problem solving skills and creativity as they propel themselves around on their push toy.
Similarly, keep fit is zealously pursued as kids hop on a brilliant balance bike. Even better, these super bikes travels quicker and further than walking. Thus, definitely a ride on toy benefit win win for inquisitive children.
Top Tip
Equally important, ride on toys are a fabulous way to get little ones outside and into the fresh air. Moreover, kids also gain vital vitamin D as they play outdoors. But always remember the sunscreen!
Benefit of Ride On Toys: Develops Kids Balance Skills
Balance is a vitally important skill for children to learn. Because great balance helps kids in a variety of sports and other activities. Truly, the benefits of ride on toys is massive in this regard. Although, remember not to start balance skills too early. As toddlers need a certain amount of core strength to be able to balance in the first place.
Once children grow and begin to get to grips with balance, products such as balance bikes and kids trikes are a boon. Certainly, a tremendous aid for helping children learn to ride a bike when they are ready. At the same time, it is a good idea to be on hand to assist little riders. With this in mind, don't forget a helmet and long sleeves and trousers assist safety first!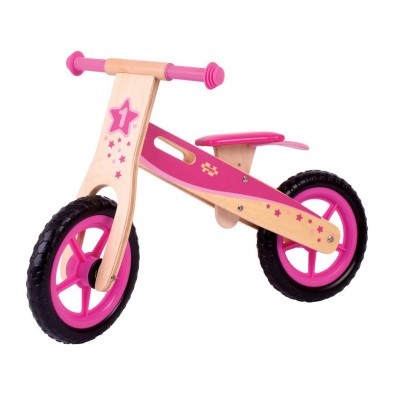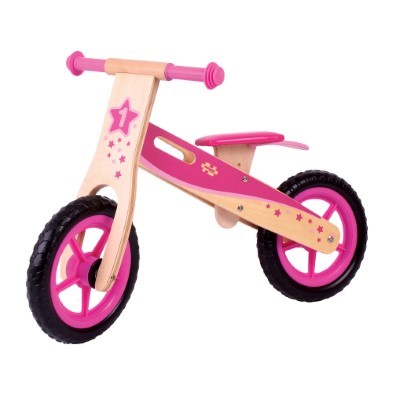 Ride On Vehicles Boost Spatial Awareness
Driving a kids car around is the perfect way for tots to develop spatial awareness. And makes a powerful impression of learning how to move around both the space they are in and the things that are in that particular environment.
For example, little ones discover that when you drive a toy car you learn a lot about distance. An essential skill that they will use daily for the rest of their life. For instance, a ride on toy requires a bigger gap to get through than when you are walking! Not to mention, you need to start steering earlier than when you are on two feet.
Additionally, riding a balance bike also teaches which ground you can travel over smoothly. As opposed to when you might need to get off and push.
Build Confidence and Inspires Imagination
Being in charge of your very own actual moving vehicle is a huge confidence boost to youngsters. And gives them a great opportunity for decision making. As they decide which route around the living room they want to take. Besides, a ride on toy provides kids with a great excuse to whizz faster and explore further than they ever thought possible!
By the same token, imaginations soar as children fantasize of being a knight in shining armour on their rocking horse. Or perhaps being in the Grand National horse race. Then again, the Grand Prix definitely ignites little racer dreams. Altogether an extra special benefit of these beautiful ride on toys.
With greater freedom, a child's sense of independence and self-esteem greatly increases. Along with critical thinking and discovery. Especially as they tour their environment with new found self- confidence from a different viewpoint. In fact, brand new surroundings such as a park or garden enthusiastically encourages kids to investigate and enquire.
Additionally, why not bring in the concept of following rules as energetic toddlers scoot about on their ride on car? By simply creating a play road with boundaries and signs, you teach your child how to follow simple instructions. Plus develop your child's sense of responsibility as they do so. Rewards can be given if you wish!
There are so many advantages to ride on toys for kids that we strongly recommend all children try them out! See our exclusive full range of sensational ride-on toys and pedal cars here. Includes top brands such as Baghera, Vilac, Didicar and Bigjigs.